How to create professional email address for your brand or company. Professional email address for very important for everyone because when we mail to you are bigger company or someone,response will be in positive. And also this email address derscribe the company background and also famous the brand of company.
So Hello and welcome friends,in this article I am going to tell you about how to create professional email address using your PC or mobile phone. Start create professional email.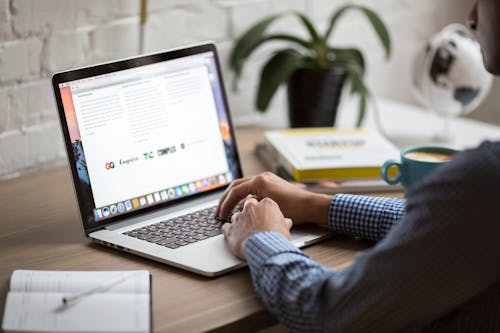 Requirements
First of all purchase a top level domain from Godaddy. This domain help you to get professional email address easily. And second thing that you need is company hosting. Did two things required for create company email address.
Cost
The cost of domain and hosting is 1000 rupees per year. And I think the Godaddy is a best platform to purchase domain and hosting. If you have 1000 Rupees then you buy that domain and hosting. And I suggest you that book your domain and hosting as soon as possible because everyone is trying to book domains and high level hosting.
Process
First you have to to open Godaddy and then search domain with your company name. Godaddy provides .com , net, xyz, in,site, uK,co and many more top level domains. Search with your company name and try to shoes.com, because its authority is high then others. If you do mean is already purchased by someone then you choose.net or .in domain. Then click on Godaddy icon in the left side and then go to email and offices.
After clicking on email and offices, there are two packages in your computer screen first one is individual and the second one is team package. You have to choose one from two. After that choose the duration of your email and also check the all options.
Ending process
After choosing email and domain, then complete the payment process and also write your address and verify your email address. Then after payment process go to godaddy.com and then click on your account, it after clicking on account go to the my domains, and then go to to use email address. Then create professional email address using that email ID. After that add new email id in your mobile phone or in Gmail then start sending and receiving email using professional email ID.
I am show that you will be very happy after reading that article. Please write comment below and also read my other articles for more help.